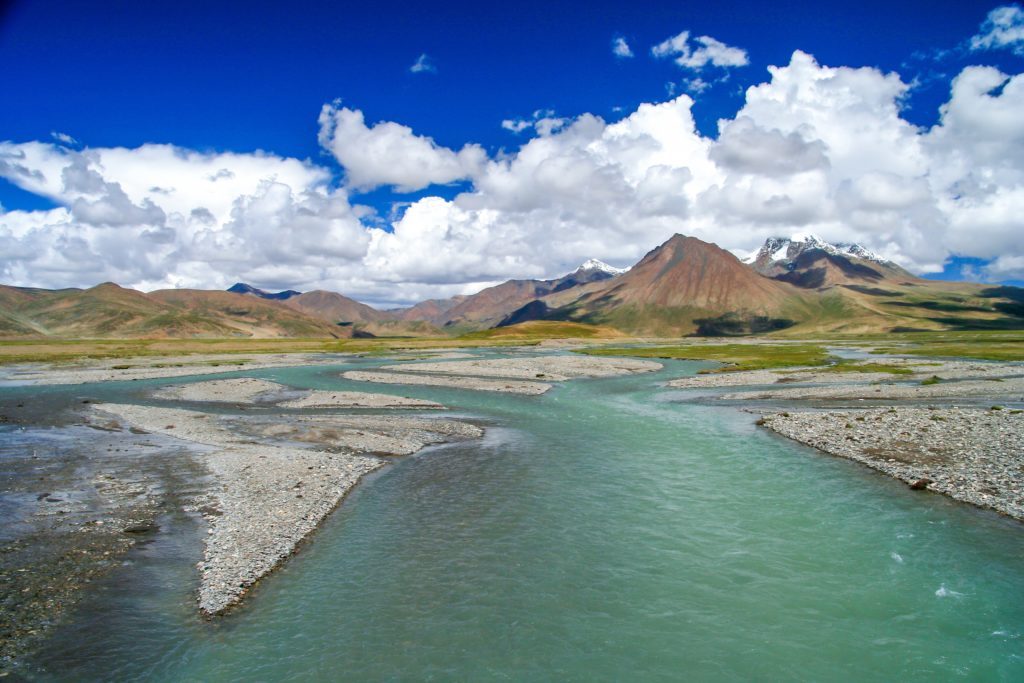 Tibet is a fabulous travel location, so much history and mystery. Watching monks debate scriptures at Sera Monastery is a highlight considered not-to-be-missed by many travelers. The monks in their traditional red robes gather at the monastery courtyard each afternoon. During a debate they may jumps or make many other interesting gestures. It is really interesting to watch. Note that the monk debates don't take place on Sundays. If you travel with us, your Travel Advisor and Tibet guide are flexible to change your itinerary to make sure you won't miss this highlight.
Jokhang Temple is a Buddhist temple in Barkhor Square, at the heart of the old town of Lhasa. For most of the Tibetans, this temple is the most sacred and important temple in Tibet. The temple's architectural style is a mixture of Indian vihara design, Tibetan and Nepalese design. Jokhang Temple is a significant pilgrimage destination for Tibetan Buddhists.Although Jokhang Temple is currently maintained by the Gelug school, but they accept worshipers from all sects of Buddhism. There are many important statues and artefacts to see inside the temple. A life-sized Statue of Shakyamuni, Jowo Rinpoche (or Jowo Shayamuni), is a statue of the Shakyamuni of age 12 and is the most famous attraction in Jokhang Temple. The inside of the temple is composed of many chapels dedicated to different gods and bodhisattvas. Do not forget to climb to the rooftop for a fantastic view of Potala Palace and the surrounding area of Jokhang Temple.
Tibet trekking top locations : Mount Shishapangma is one of only 14 peaks reaching 8000m in the world. You can make the dramatic trek to base camp 4980m in as little as a week and if you have an extra few days continue on to Advanced Basecamp at 5400m (17,700 feet). The hiking here is not so difficult as its mostly on decent trails and then across the rockier moraines to the base camp. Most the time trekkers need to arrange to go as part of an organized climbing group but of course will return after meeting their objective. Either way this trek is a great way to get a close look at one of the world's greatest mountains.
Located at the center of the old Lhasa, Jokhang Temple is the spiritual center of Tibet. Built in 647 by Songtsen Gampo, it has a history of more than 1,300 years. The temple is the fine product of Han, Tibetan and Nepalese architecture techniques. Visitors will be treated to the sight of various exotic and sacred sculptures. Jokhang Temple also houses many invaluable cultural relics. Every year, the Great Prayer Festival is held here. The temple was called the Tsulag Khang or 'House of Wisdom' but it is now known as the Jokhang which means the 'House of the Lord'. Jokhang Temple has remained a key center of Buddhist pilgrimage for centuries. It was sacked several times by the Mongols, but the building survived. In the past several centuries the temple complex was expanded and now covers an area of about 25,000 sq. meters. There is a walled enclosure in front of the Jokhang which contains some willows called the Jowo Utra ('Hair of the Jowo') and a doring or inscribed pillar erected by the Chinese in 1793 during a smallpox epidemic. It records the Sino-Tibetan treaty of 822 concluded by King Ralpacan and includes 'China and Tibet's vow of eternal peace and mutual respect of the borders of their independent states' as well as advice on hygiene measures to prevent smallpox. The Jokhang Temple complex has several decorated shrines and rooms. The main hall of the temple houses the Jowo Shakyamuni Buddha statue, perhaps the single most venerated object in Tibetan Buddhism. There are also famous statues of Chenresig, Padmasambhava and King Songtsan Gambo and his two famous foreign brides, Princess Wen Cheng (niece of Emperor Taizong of Tang Dynasty) and Princess Bhrikuti of Nepal. For most Tibetans it is the most sacred and important temple in Tibet. Along with the Potala Palace, it is probably the most popular tourist attraction in Lhasa. It is part of the UNESCO World Heritage Site 'Historic Ensemble of the Potala Palace'.
Our knowledge of the land is an accumulation of countless generations passed down from our village elders. With our ancestors' guidance and first-hand knowledge of the Sino-Tibetan political landscape, rest assured that you are in good hands. All of our Tibetan tour guides speak English, Chinese and Tibetan, have years of experience in guiding tours and high-altitude trekking and are well-versed in Tibetan Buddhism and history. They hail from every region of Tibet and are intimately familiar with the lands, its stories and people. Read extra details at Tibet travel permit.