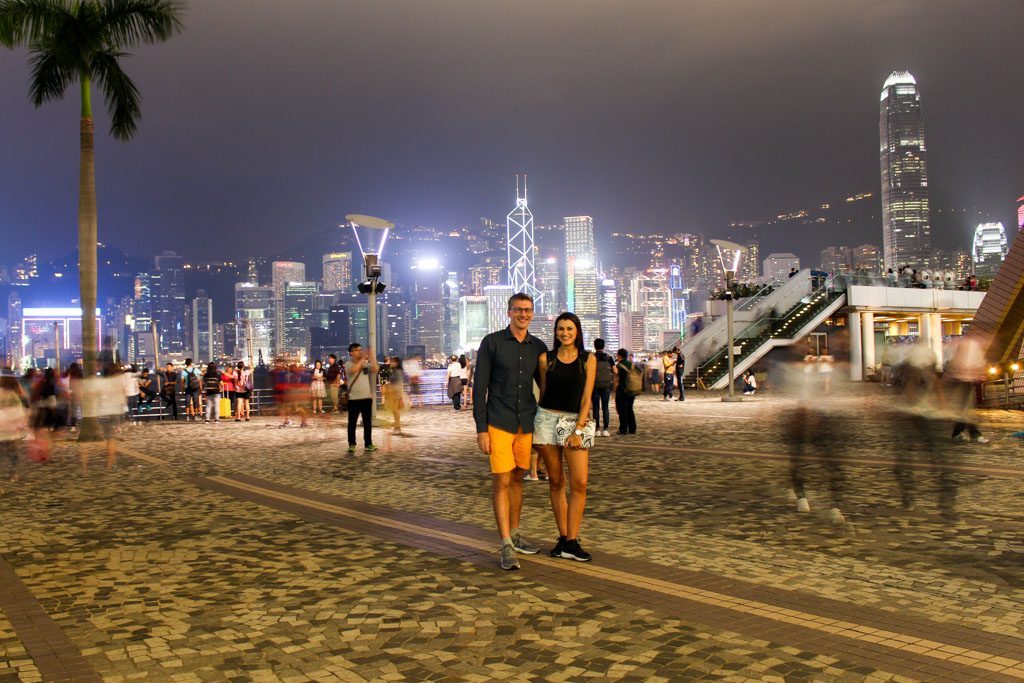 An awesome place : Hong Kong and ways to get out? Hong Kong is a fabulous travel destination. Hong Kong is packed with many wonderful attractions – so it's easy for visitors to the city to feel overwhelmed. Luckily for you, if you're thinking about what to do in Hong Kong, our ultimate guide to our city's top attractions will help you make the most of your trip. From hiking up Victoria Peak to admire Hong Kong's breathtaking sceneries, to exploring the city's best museums and historical landmarks, to some of the best free things to do, here's our one-stop guide for any travelling tourist – or locals looking for more reasons to fall in love with Hong Kong all over again. And if all this isn't enough, take a look at our list of the best things to do in Hong Kong, where you can discover even more things our great city has to offer.
If you've had enough of the tight confines of Hong Kong and are ready for a little exercise, try escaping to the Dragon's Back Hike. Hong Kong's most popular hiking trail, this hike offers spectacular views out over the ocean, Big Wave Bay, Mount Collinson, Stanley, and Shek O. It's a pleasant change from the buzz of the big city to hear birds singing, the sound of small waterfalls, and the leaves rattling in the ocean breeze. The hike is relatively easy but be sure to start at Section 8 (bus stop To Tei Wan). From here, the walk takes you up a short distance and then is predominantly downhill with rolling sections to Big Wave Bay. Once you've reached Big Wave Bay, you have the option of catching a taxi or mini bus to nearby Shek O. Both areas have fantastic beaches for swimming, and Shek O has a variety of restaurants serving good seafood. Don't forget to bring plenty of water and your bathing suit and towel on this hike. A swim to cool down followed by a fruit smoothie or ice-cream at the end of the hike is heavenly.
Stanley Market is a popular market town on the sunny south side of Hong Kong Island. With its relaxed ambience, crisp sea environs and bargain buys have made it world famous. You will find an interesting array of little shops selling silk garments, sportswear, art, Chinese costume jewellery and souvenirs. A hard morning of shopping is always nicely finished off by a sumptuous lunch at one of the many restaurants such as Murray House. The 160-year-old restored three-storey colonial building that was dismantled in 1982 and transplanted from its original site in Central to be rebuilt on the Stanley waterfront. The Jade Market, just west of Nathan Road on the junction of Kansu and Battery Streets, is where vendors sell various shades and qualities of jade, a greenish stone found in East Asia. Jade is a unique ornamental stone that can be found predominantly in East Asia and the worlds biggest trading centre for Jade is in Hong Kong. Visitors can purchase various kinds of products made out of Jade at the Jade Market. Its product line includes jade rings, jade animals and even jade statues of Buddha. Special jade souvenirs and various trinkets are an ideal piece of memory to take home with.
How to get in or out of Hong Kong? We recommend flying, here is a reason : Safety! Plane crashes are spectacular, tragic events that can result in hundreds of deaths. Fortunately, they are extremely rare. According to Chance News, the odds of dying on a 1,000-mile flight is significantly less than that from dying on a 100-mile car ride. Rail, bus and train travel are also more dangerous than flying on a plane. If you fly to Manila there is a good option here https://www.cathaypacific.com/destinations/en_HK/flights-from-hong-kong-to-manila.
With just under 13,000 Buddha's contained within the monastery, the Ten Thousand Buddhas Monastery sells itself slightly short, although visitors will surely come away impressed with its wealth of amazing sights. Completed in 1957, the path up to the Buddhist temple is absolutely stunning to walk along; 500 life-sized golden Buddha's line the way. At the top, the nine-tier pagoda and temple are just as delightful to wander around as even more Buddhas can be found everywhere you look. Located in Pai Tau Village, the monastery is definitely worth checking out for its fantastic architecture, scenic setting amongt the hills and endless array of Buddhas.