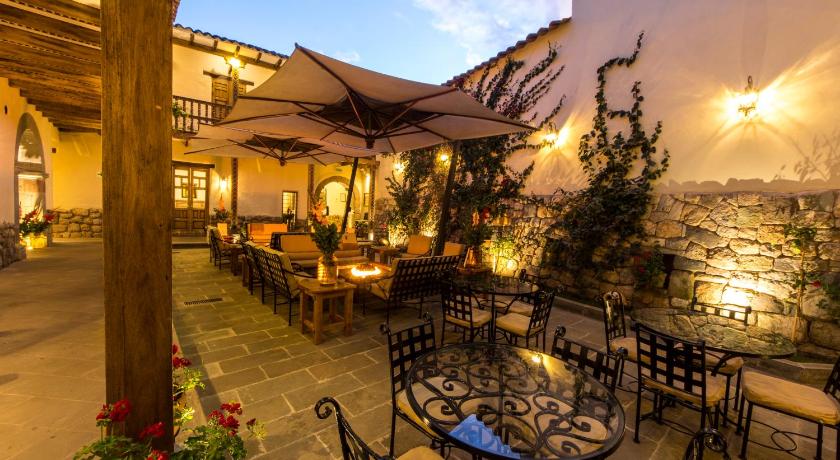 San Blas surfing and summer 2020 deals! Our last stop, an island famous among sailors who know the best kept secrets in San Blas, gives you more time to swim in the beautiful calm waters. With two islands right next to each other and home to a big shipwreck, stranded on its outer reef, you can enjoy the pristine beaches and beautiful scenery. Between 3-4pm we will leave this island paradise and head back to the Port of Carti. Your driver will be waiting for you and safely drive you back to Panama City, dropping you off at your lodging by 7pm. San Blas is one of the last unspoiled and undeveloped places in the world and we hope you will get to experience the beauty of the islands and the innocence of the unique Kuna culture. For our guests who only have one day to travel to the "Guna Yala" nation, the San Blas Day tour is the best option and will surely make you want to come back again.
Coral Lodge, featured in Conde Nast's Hot Hotel list, on the coast near San Blas, is the upscale lodging option with handsomely appointed individual water villas each with a jacuzzi, gorgeous views and excellent cuisine. It was rated by Conde Nast as having the "best view from the tub". Coral lodge has Tahiti-style cabins over the sea with wrap around decks, an indoor jacuzzis and an excellent onsite restaurant. From there you can take day trips to the islands. Nearby trips include boat rides to a pristine island to sunbath and snorkel (which you'll most probably have all to yourself) a boat trip to snorkel at the famous sunken ship site and a tour of an island Guna indian village. In Guna Yala, lunch and dinner will be freshly caught seafood- lobsters and delectable fish- bring something else if you're not a seafood fan.
One of Panama's top surf destinations is Santa Catalina, on the Pacific Coast. This small but growing town has a laid-back surfer feeling about it. Small guesthouses and hotels, and funky restaurants, force you to slow down and relax. If you aren't here to surf, great snorkeling and scuba diving spots are nearby, and horseback tours through the surrounding countryside are good options for those not interested in getting wet. One of Santa Catalina's main draws is Isla Coiba. This lush island, now Coiba National Park, is almost untouched and is considered a biodiversity hot spot, with close to 200 bird species, crocodiles, turtles, and snakes. The scuba diving here is very popular due to the enormous whale sharks that frequent the area. These gentle giants are curious creatures and enjoy interacting with divers. Tours to Isla Coiba can be arranged in Santa Catalina. One of the most fun things to do near Boquete is visiting the local swimming hole at Los Cangilones. Set at a lower elevation than Boquete, the climate here is much warmer, and on hot days you'll find a fun scene, complete with music, barbecues, food vendors, and Panamanians from far and wide splashing and jumping off the gorge edges into the crystal-clear, warm waters below. In this unique geological place, the river narrows into a gorge before opening up again in a shallow pool at the bottom. Daring adults and older kids jump off the edges into the slowly moving waters and then float down to the bottom, climb out, and do it all over again. Youngsters and visitors who are looking for something a little milder can wade into the shallow waters where the gorge opens up. The walls vary in height, so it depends on how brave you are and how high you want to go. This is very much a family destination. Discover extra info on San Blas Day Tours.
The 360 or so tropical islands off Panama's northern coast are home to the Kuna people, who since a revolution against the Panamanian government in 1925 have maintained political autonomy from the mainland. As such, they control tourism on their own terms – a very rare thing for an indigenous group. They know how many visitors are coming to their islands on a given day, where they will be staying, and they benefit directly from most of the tourist dollars spent. Aside from fuel for their motorboats, much of it goes on education, health or permaculture.
Few attractions include In this vast spring vegetation is lush and diverse wildlife, hence ideal for traveled by boat. Of these walks you can choose one taking you from La Aguada long or short one if you leave the tourist pier Tovara. No matter what choose, explore these wetlands while watching its natural wealth will be a great experience. The site also features a typical restaurant.
For fans of surfing, beaches like El Borrego, Matanchen Bay, Los Cocos, and Las Islitas are ideal for surfing, especially during the summer when the waves reach great heights. At the famous Ramadas (small restaurants) located at the edge of the beach you can find instructors and rent surfboards. Do not miss this opportunity!
San Blas adventure travel locations are a hot thing to do right now. Can you take your luggage to San Blas? Nope! You need to leave your luggage behind in Panama City an pack a day-bag for San Blas. If you are in these small planes, you cannot take a big bag, you can't fit it into these packed tourist Jeeps, and you can't take it on the small boats out to the islands. Both our original "hotel" (really just a bed over the sand) and our sailing company told us no luggage. You could get by with a backpack 48L or less I suppose. Definitely no rolling luggage! We left ours at our hotel in Panama City when we checked out. They are used to this. Read extra info on www.taotravel365.com.