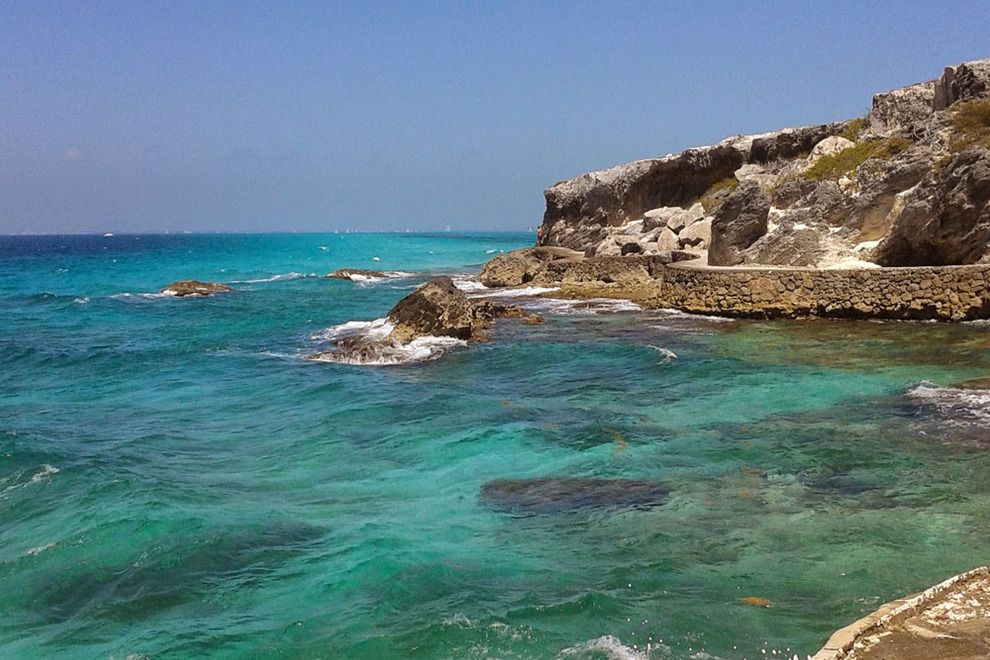 Excellent Mediterranean yacht sailing destinations in 2021? As the Ionian Islands are a popular choice for yachting holidays, they are well equipped for visitors. You can expect great ports here, complete with all amenities and help that you may need. And renting a yacht for an Ionian Island cruise holiday is easy. The Argolic and Saronic Gulf is a riviera that covers some of the best of ancient Greece. You could choose an amazing sailing itinerary around here, as there are many fantastic islands and ports to discover.
Greece offers a wide range of popular sailing destinations, but the Ionian Islands are one of the most extraordinary. Some of the best starting points for a sailing yacht charter are the ports of Corfu, Lefkada and Zante, with the main season running from May to October. Temperatures range from 26 to 35 degrees Celsius and the warm breeze mostly comes from the northwest at 4-20 knots. One of the calmest areas in the Mediterranean thanks to the gentle thermal winds, tidal range is minimal at around 30 to 60cm. Waters between the islands and the mainland are protected, offering calm and relaxed sailing, and the area surrounding the northern Ionians is considered very straightforward with easy navigation and plenty of anchorages found amongst the islands. Although the Meltemi wind can sometimes cause difficult sailing conditions, generally yachts under sail can use this to achieve exhilarating performance. With the pleasant Mediterranean climate, welcoming locals and beautiful scenery, the Ionian provides a sensational location for idyllic sailing.
A summer sailing trip in the Mediterranean Sea is a dream vacation that can quickly come true.
Sitting on the eastern tip of Croatia's coast, Dubrovnik is ideal for those looking to take some time out to recharge and enjoy the delights of discovering a new city. Bordered by sparkling Adriatic water, Dubrovnik is known for its Gothic architecture, dramatic terrain and buildings capped by baked clay-red rooves. The pace of life is slower in the city, so be sure to take some time to walk the stone streets and soak up the charms of Croatia. Trees grow everywhere, infusing the air with the scent of sweet figs and bitter oranges, for which Dubrovnik is renowned. If you're visiting during summer, you'd be remiss not to check out the Dubrovnik Summer Festival. This celebration of classical musical sees the city come to life with music and art, with plenty of concerts and recitals on the schedule. Discover more info on best mediterranean cruises. Discover less-known coves of famous Capri. Rent a yacht in Sicily and visit the volcanic Aeolian Islands with active volcanoes, enchanting bays, and cobalt sea. Sail through the glistening Mediterranean around Spain's coast and explore some of its 8000 km long shores. Spain will capture all your senses with its historic cities, the scent of citrus orchards, towering stone castles, sapphire sea, and diverse landscapes.
The base charter fee in essence refers to the hire cost of the yacht itself, with all equipment in working order in addition to the cost of food and wages for the crew during the entirety of the charter. This is essentially all the base charter fee covers with additional expenses often applicable on top. The base charter fee will vary from one yacht to another and this may be down to any number of reasons from size and on board amenities to the charter season. For instance, the base rate of a charter yacht may increase in "high season" and reduce during the "low season". "High season" and "low season" refers to the busiest and slowest periods for yacht charters though this may appear misleading, as these peak times refer to periods of weeks as opposed to full seasons. In addition, you may find that a yacht is also more expensive during special events such as the Monaco Grand Prix, Cannes Film Festival and America's Cup. Unless you are keen to charter a yacht for a particular "high season" event, choose your dates carefully as although a "high season" rate will be more expensive than the "low season" the two can sometimes share much of the same weather conditions. The key is to choose your times carefully. A difference of one week (from high season into low season) can make a vast difference in cost, while still providing the same weather as the more expensive period. The yacht itself is a major factor in determining the charter cost, but it's not just about size. A recently launched charter yacht from a famed builder with an experienced and popular charter crew is going to command top prices for its size range. Yachts with a legendary name, such as a history of celebrity ownership, can also ask higher rates just for the "fame" value. And yachts with special features, such as alfresco movie theaters or exceptional water toys (a submarine, for example) are also pricier.
Sailing tip of the day: Do yourself a favor and mark your boat's lift points: How many times has a crane or travelift driver who doesn't know my boat asked me where I want the slings when he's about to lift her out? Next time you're successfully hauled, make a note in the back of the log book of where the slings landed. This might be in relation to stanchions, rigging or any other immovable reference point. When the time comes around again for the crane, stick an inch or two of masking tape at the right spot. The driver will be grateful, and you won't end up with a bent prop shaft and heaven knows what else in the way of collateral damage.
May is the time when the beautiful island of Ibiza starts to come to life once again. Usually, Ibiza should be now getting ready to inaugurate a busy summer season, with the opening of its famous clubs and discotheques and of a wide range of first class accommodations, ready to welcome most demanding guests travelling to the Island to enjoy Med's ultimate destination for clubbers. If you like a little live music while you sunbathe and swim, head to Cala Benirras, one of the best party beaches on Ibiza. Every Sunday, local musicians set up on this cosy, friendly beach and play all day. A group of drummers are often found performing, which is worth bearing in mind if banging on tubs doesn't quite fit your definition of music. Weather-beaten wooden shelters for fishing boats are scattered around the crescent-moon shaped beach and some cool chiringuitos can be found a little further inland. Find more info on https://intersailclub.com/.
A sailing trip here will offer you some of the most breathtaking scenery in Europe. The World Heritage-listed fjords were formed by glaciers (during the last ice age) and today they are a dramatic sight where tranquil blue waters gently lap at lush green shores which rise to majestic granite peaks. Gaze at picturesque villages, isolated farms and gushing waterfalls on your journey through the deep dark waters.